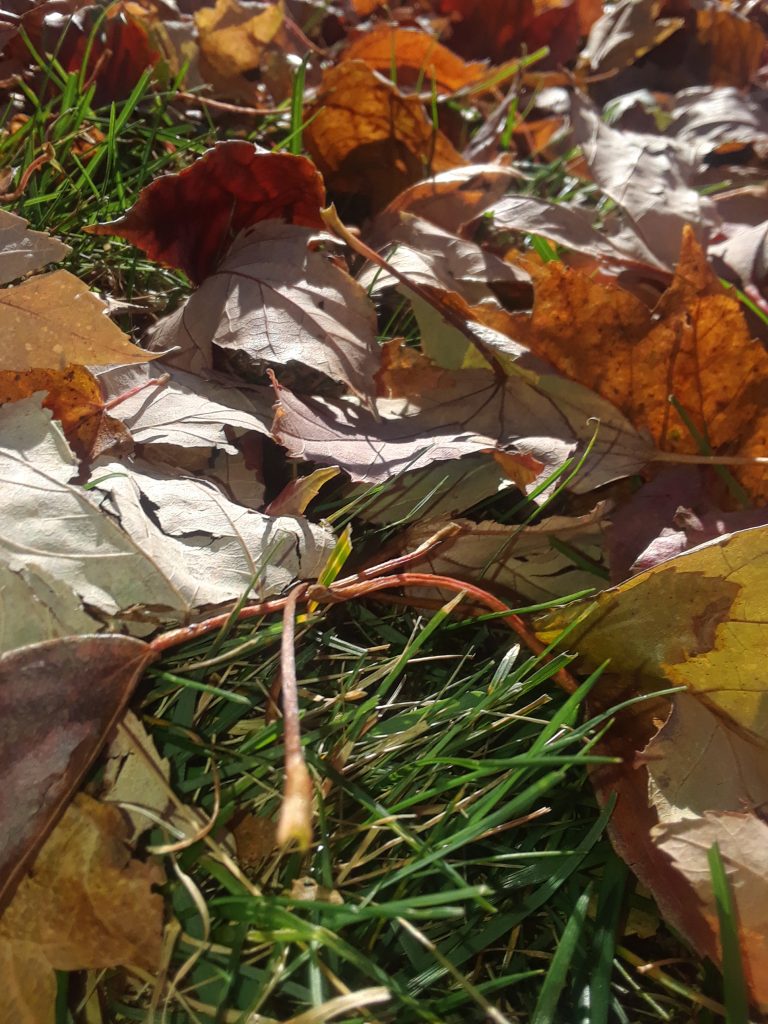 For a moment, there was a sadness at the passing of the peak. But with full hearts, we transform lament into new celebration.
Thanks be to the family of the tree for gifts of electric vibrancy. Our wonder owes its depth to the fugacious nature of your displays.
In love, we grant giants their deserved time of rest. We take their lead, respecting the call of our shared Mother.
Focus shifts from energetic activations to the soft beauty of release.
With no holding, we are free to delight in the golden and brass hues of the Standing Nation.
In conscious gratitude, we walk along the rowdy carpets that now pave our paths.
We give thanks for this time of recuperation. We honor this approaching cycle. We slow down and fall into the comfort of huddled warmth.
Please follow and like us: